BE CREATIVE! LISTEN! LEARN! HAVE FUN!
ABCD ASIA PACIFIC
The ABCD Asia Pacific network was established in Australia back in 2007 to gather practitioners to share their skills, talents and passions to support communities to discover and mobilise local assets.
The ABCD Asia Pacific network is a group of people across the region well versed in ABCD. We offer support, share successes and help with challenges and evaluation.
In 2007, the ABCD Asia Pacific network was the first group of professionals and practitioners to form outside of the ABCD Institute and the USA.
The founding members of the ABCD AP network realised the importance of acknowledging the wisdom and experience in our own backyards and highlighting the important cultural differences we offer in the Asia Pacific region. You can read more about the history of ABCD in Australia and AP regions in the blog section.
Our aim is to offer a place to discover resources and networks and to offer an information and research hub for anything you can't find and want to ask questions about.
Some key points:
The ABCD Asia Pacific network is 10 years old in 2017 and was the first network of ABCD practitioners to come together outside of the US. Jody Kretzmann is one of the founding members
The network has, and always will be, a voluntary network which walks the talk of ABCD principles by encouraging people to offer their skills and abilities and by looking for opportunities to connect with others – including rotating participatory leadership
The network is about connecting people throughout the Asia Pacific region to increase their community building efforts
Members come from approximately 6 different countries and have cross-pollinated their ideas, skills and abilities in a variety of ways
The network supports people by sharing uniquely regional successes and offer support to each other to address challenges
Due to the geographical location, the network is diverse and innovative and encompasses community building practitioners from a range of strengths-focused methodological backgrounds which are complementary to the principles of ABCD
For 10 years now, the ABCD AP network has supported practitioners, communities and organisational efforts across the region and had grown to over 400 members before merging with the more recent ABCD in Action group, endorsed by the ABCD Institute and stewarded by ABCD Board and Faculty Members. It is a community where you can join conversations, add a new topic to the forum, discover resources and events coming up in your area and meet new people. There is also a Facebook group linked to this community.
Anyone interested in community-led practices and principles can join the ABCD in Action community here: http://abcdinaction.org
From the founding members.
"Asset Based Community Development provides key principles and practical tools to assist communities to help themselves and others discover and mobilise community strengths."
ABCD Asia Pacific Founding members.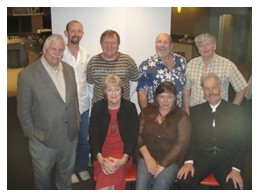 In 2007, a group of people passionate about sustainable community development using the principles and practices introduced by Asset Based Community Development gathered to plan the first ABCD Asia Pacific conference to hosted by the Family Action Centre at Newcastle University in 2009.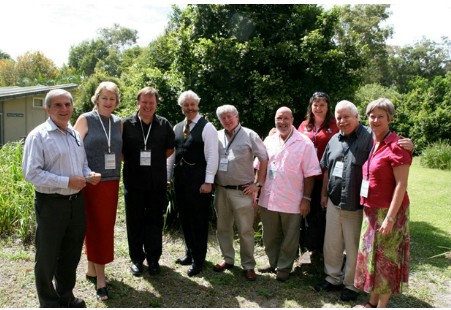 Organising committee for the first ABCD Asia Pacific Conference in 2009 (above)